The Disco Astronaut is a installation designed and built by Jack Poole (Poile Art). Made of mostly recycled material and electronics, the astronaut has its own lighted from panel and a rotating disco ball head.
Originally commissioned for Cosmic Disco's interactive party in Autumn 2015 it was installed at Theatre Delicatessen for almost two years.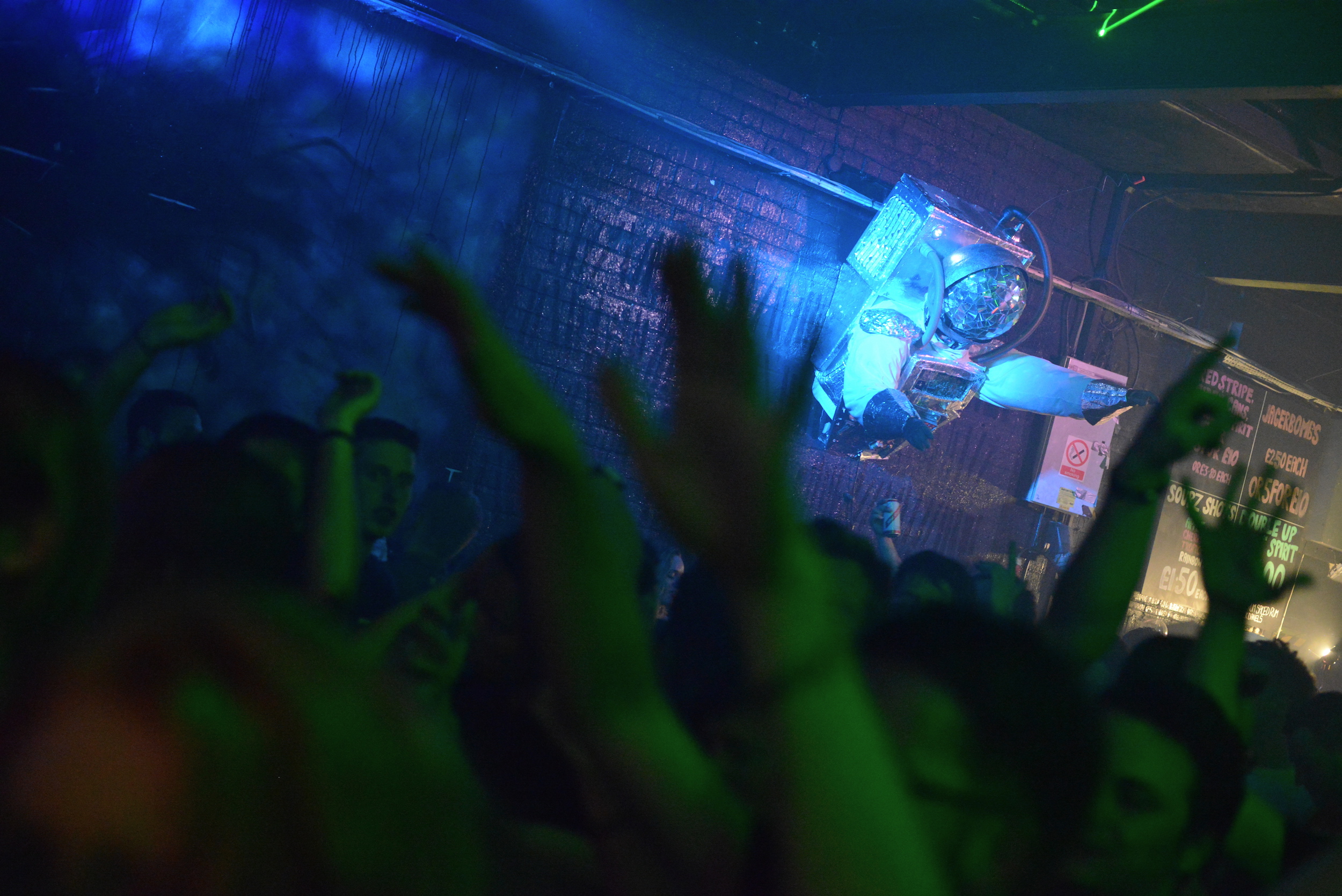 Submit the form below for more info..
Get in touch with Poile Art at PoileArt@JustShake.co.uk
Check out more creations below..